Careers Forum 2023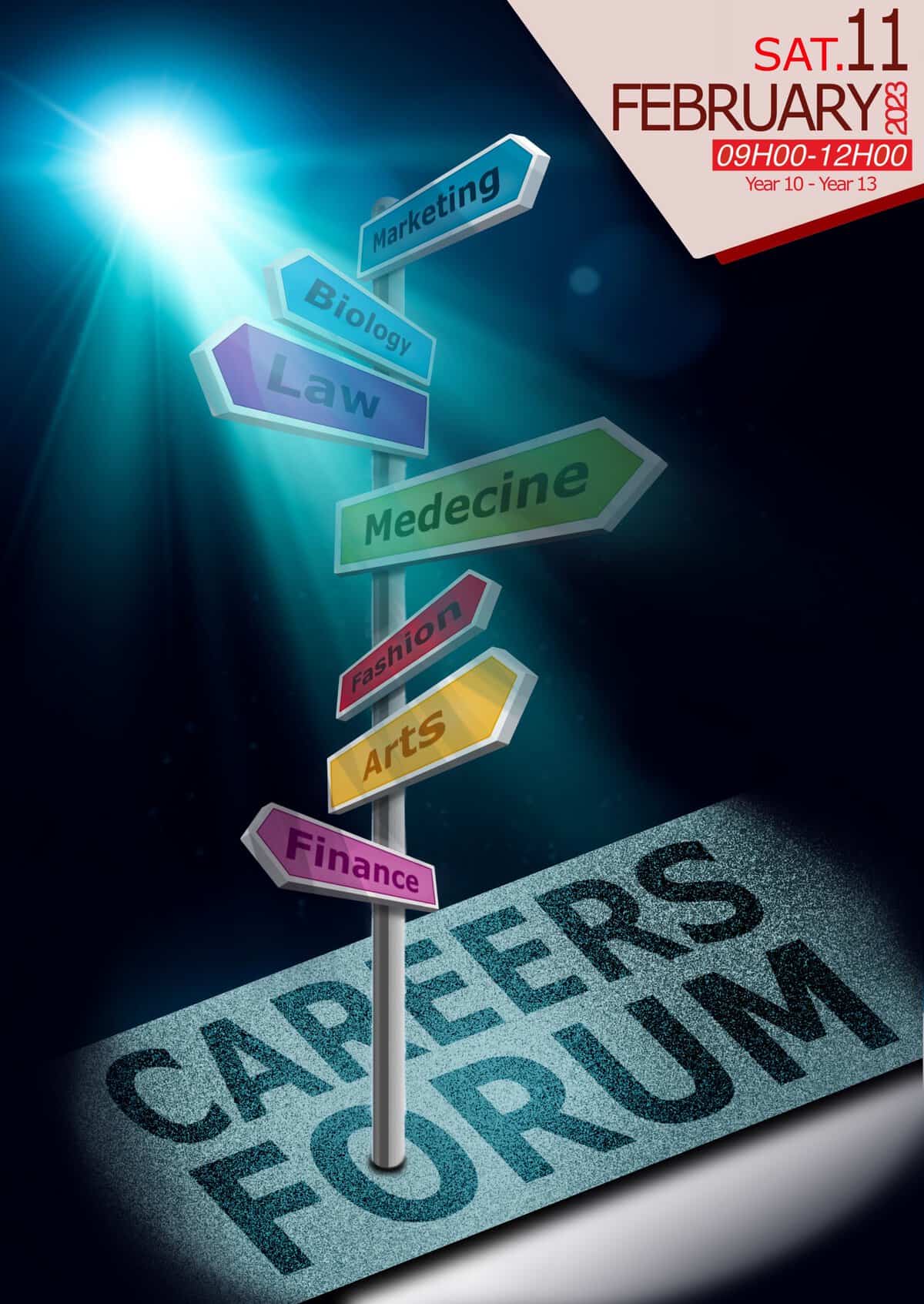 Dear Parents,
Our school is excited to be resuming its annual Careers Forum for our students from both the International and French Streams, from Y10/3ème to Y13/Terminale.
This will be a chance for them to learn about a new trade, career or business and confirm their interest in it. Sharing your experience will be a powerful experience and help them understand more about their future opportunities.
You are warmly invited to share your professional expertise with our young and ambitious students.
Date: Saturday, 11th February 2023
Time: 9:00 am - 12:00 pm
Venue: Blue Pool Road Campus
(FYI, public parking is not available.)
Your talk will last approximately 30 minutes. A screen will be made available to you if needed, but it is not a requirement as our students are hoping for dynamic interactions and possible Q&A with you.
They are eager to learn what skills and educational background are needed to succeed in your field and discover more about your professional environment and day-to-day activities.
Whether you are a graphic designer or a financial analyst, a hotel manager or a fighter pilot, or anything else in any other field, please fill out this FORM and help our students take their first steps into their future careers! The latest deadline for sign-up is TUESDAY 17th January 2023; however, please kindly sign up asap, which allows for smoother planning.
Should you have any questions, please feel free to drop an email to Mr. Jean-Yves Guarneri (Orientation and Exam Department) at jyguarneri@g.lfis.edu.hk.
Best regards,