Thank you for your interest in FIS. We would love to welcome you to the French International School of Hong Kong community. This page lists everything you need to submit your child's application to FIS.
Before you start the application process, please check which year group your child should be in, according to their year of birth, using the following document.
Which year group should my child be in?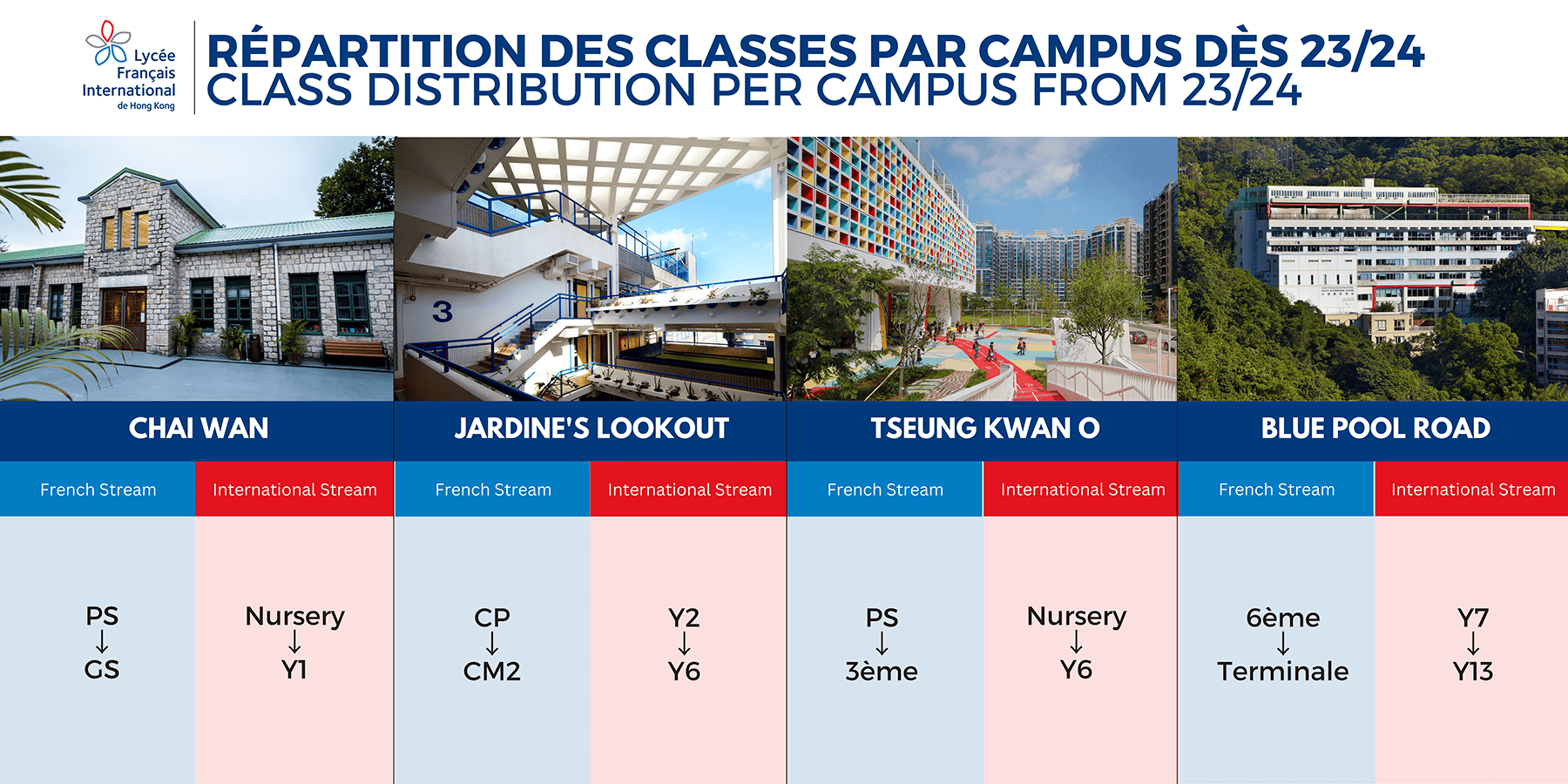 Prepare the required documents 
Copy of applicant's birth certificate

Copy of applicant's ID card or passport 

Copy of the three latest available school reports (required for any application from CP/Y2 onwards)

Copy of school certificate (for the current school year)

Visa status of the applicant and if possible, visa number

Application fee payment receipt
Application fee: HK$2,200
The application fee covers the administrative cost of the admissions and campus allocation processes.

*Please ensure your payment covers any bank charges or handling fees, if applicable.
Fill out the application form 
The online application cannot be submitted without uploading the required documents, including the receipt for payment of the application fee. Unfortunately, you cannot save draft or incomplete applications.
Send the receipt of payment of the registration fee
To track your payment, a copy of the bank receipt must be sent to receivables@lfis.edu.hk.
Your application is registered once it has been submitted (you will be sent a confirmation email with your application number) and your application fee has been received.
My child has received an offer of admission
What documents do I need to provide to secure their place?
Tuition fee deposit
You must pay a non-refundable, non-transferable deposit of HK$25,000 when you accept the place. The deposit will be offset against tuition fees. Not paying the deposit will mean the offer will be withdrawn.
Debenture (redeemable)
Click here for information about debentures..
How to pay
The application fee, debenture purchase, and tuition fee deposit can be paid via:
Required documents
Copy of the student's visa

Leaver's certificate (provided by the most recent school)

School reports
Now that you have completed the application form, your child's application has been registered. We are delighted to welcome you and your child to the vibrant French International School community.