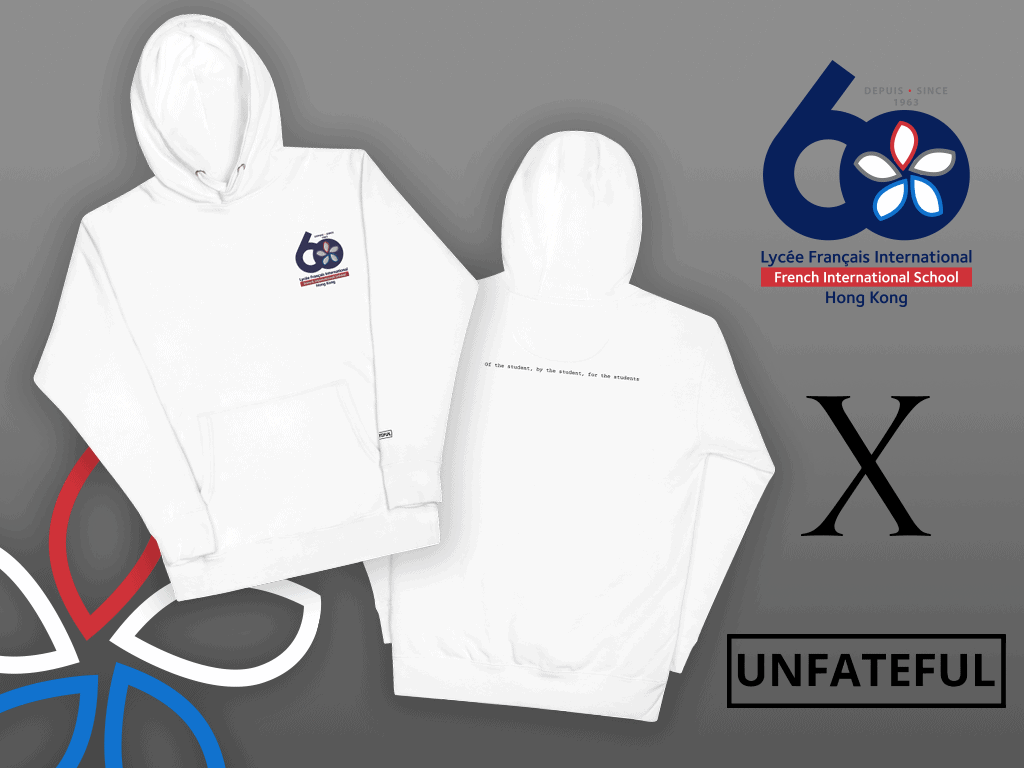 Dear members of the French International School of Hong Kong community,
We are thrilled to announce the launch of a one-of-a-kind collaboration to celebrate the 60th anniversary of our beloved school. As seniors in high school we, Sixte and Lucas have conceived this idea with the support of the school marketing and communications team, to develop a product that proudly represents our school and can be worn with enthusiasm by the students.
Recognising the importance of preserving our environment, we have chosen to collaborate with "Unfateful", our own clothing brand that emphasises sustainability and planet conservation. We take pride in integrating these values into our collaboration by offering a product that embodies our school identity - a hoodie bearing the 60th anniversary logo jointly with our brand identity - while minimising our impact on the environment.
Enjoy browsing our collection and order your Unfateful x FIS 60th  hoodie here!
Best regards,
Sixte and Lucas
Students
Back to news