Devising Theatre Workshop with Michael Wencong Chen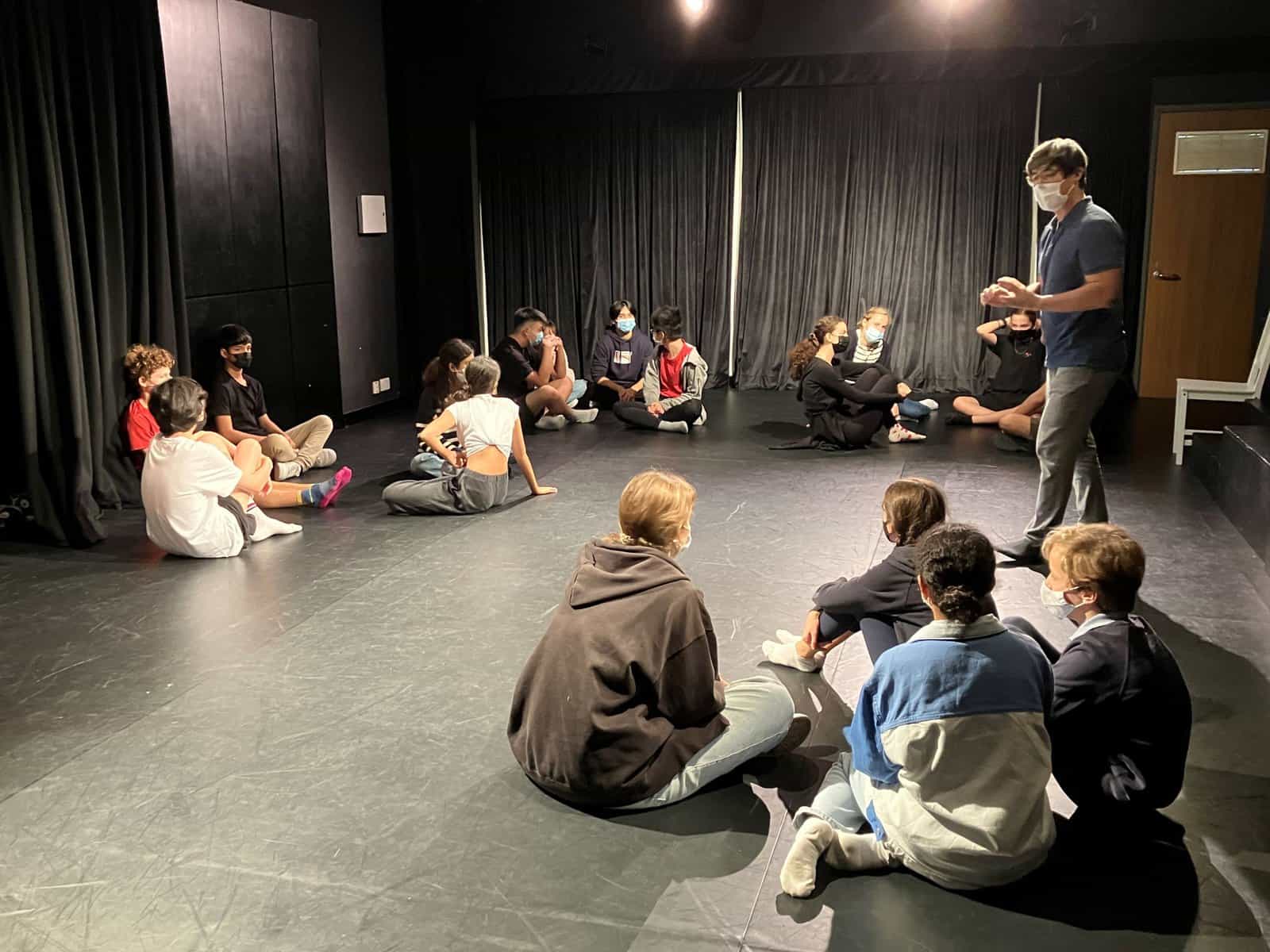 This Tuesday the Year 10 and Year 11 IGCSE Drama students spent the day working on devising original thematic drama with professional theatre artist Michael Wencong Chen.
The full-day workshop began with a series of professional actors warm-up exercises and company icebreakers. The students then worked briefly in pairs of mixed Year 10 and 11 students developing short pieces of movement work based on stimuli. Michael then took the students through the process that he uses when creating professional works of devised theatre. He also shared with them some of his top tips and theatrical techniques and know-how, gleaned from his experience as a director, producer, video game designer and photographer.
The students worked in groups to begin devising, and received feedback from one another, and from Michael, who gave them advice on how to improve, directed them, and offered them the benefit of his expertise and experience.
If you'd like to learn more about Michael's work, take a look at his profile on Behance: https://www.behance.net/wencongchen