Writing Contest: "Ma madeleine de Proust"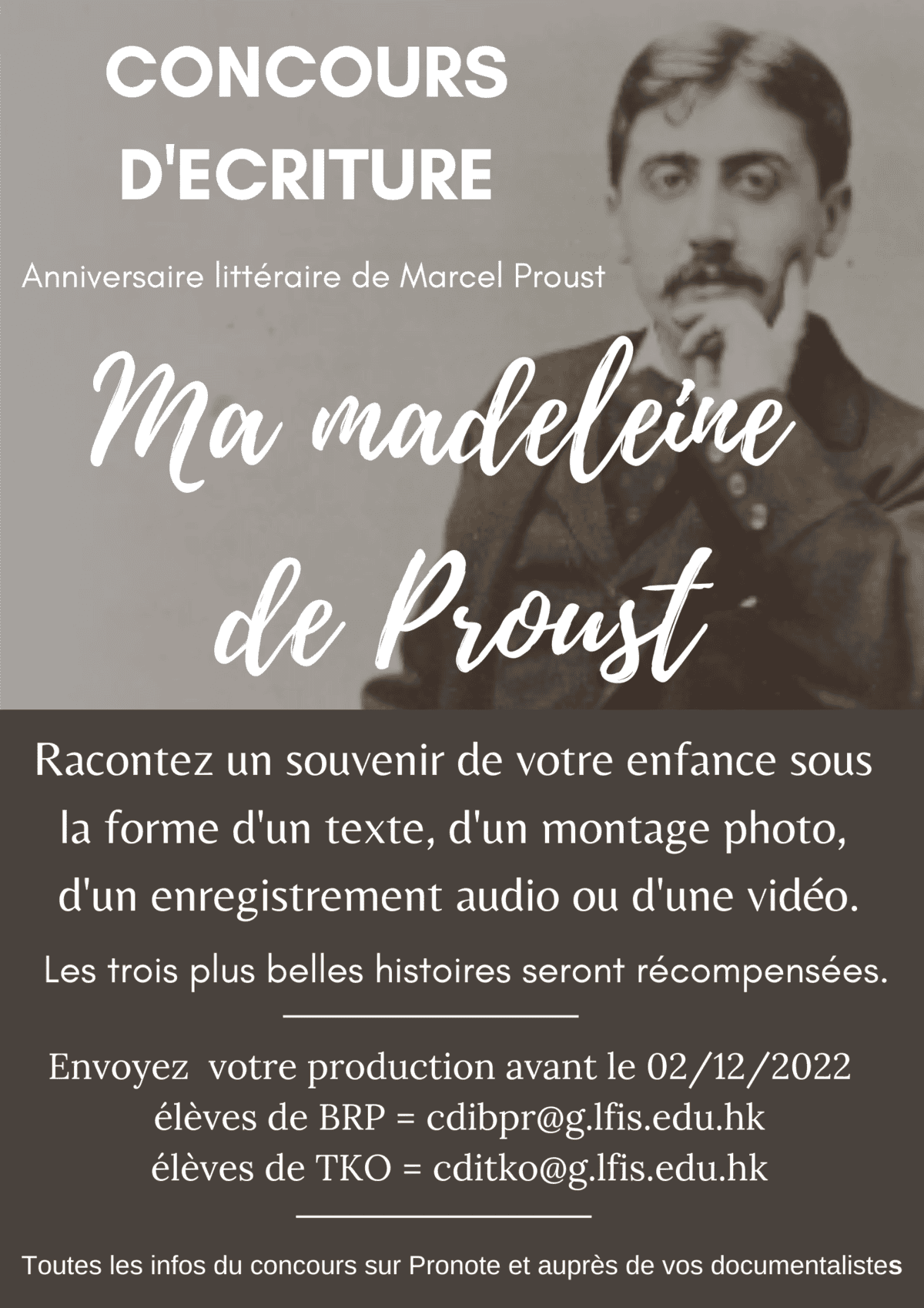 On the occasion of the celebration of the 100th anniversary of Marcel Proust's death, the librarians are offering a contest to middle and high school students to tell a childhood memory.
A smell, a taste, an object, a landscape or even a melody... We all have our own "Proust's madeleines", which were sprinkled throughout our childhood and which continue to haunt us throughout our lives.
Choose among these 4 formats, the one that will best allow you to tell your childhood memory:
A text of more or less 250 words
A photo montage with a maximum of 5 photos and a 10-line description
An audio recording of a maximum duration of 3 minutes
A video of a maximum duration of 3 minutes
The three most beautiful stories will be rewarded.
Entries are due by Wednesday, 30th November 2022 at cdibpr@g.lfis.edu.hk for OPI students and cditko@g.lfis.edu.hk for TKO students.
For more information about the contest, ask your librarians.
The Library Team