Who You Gonna Call?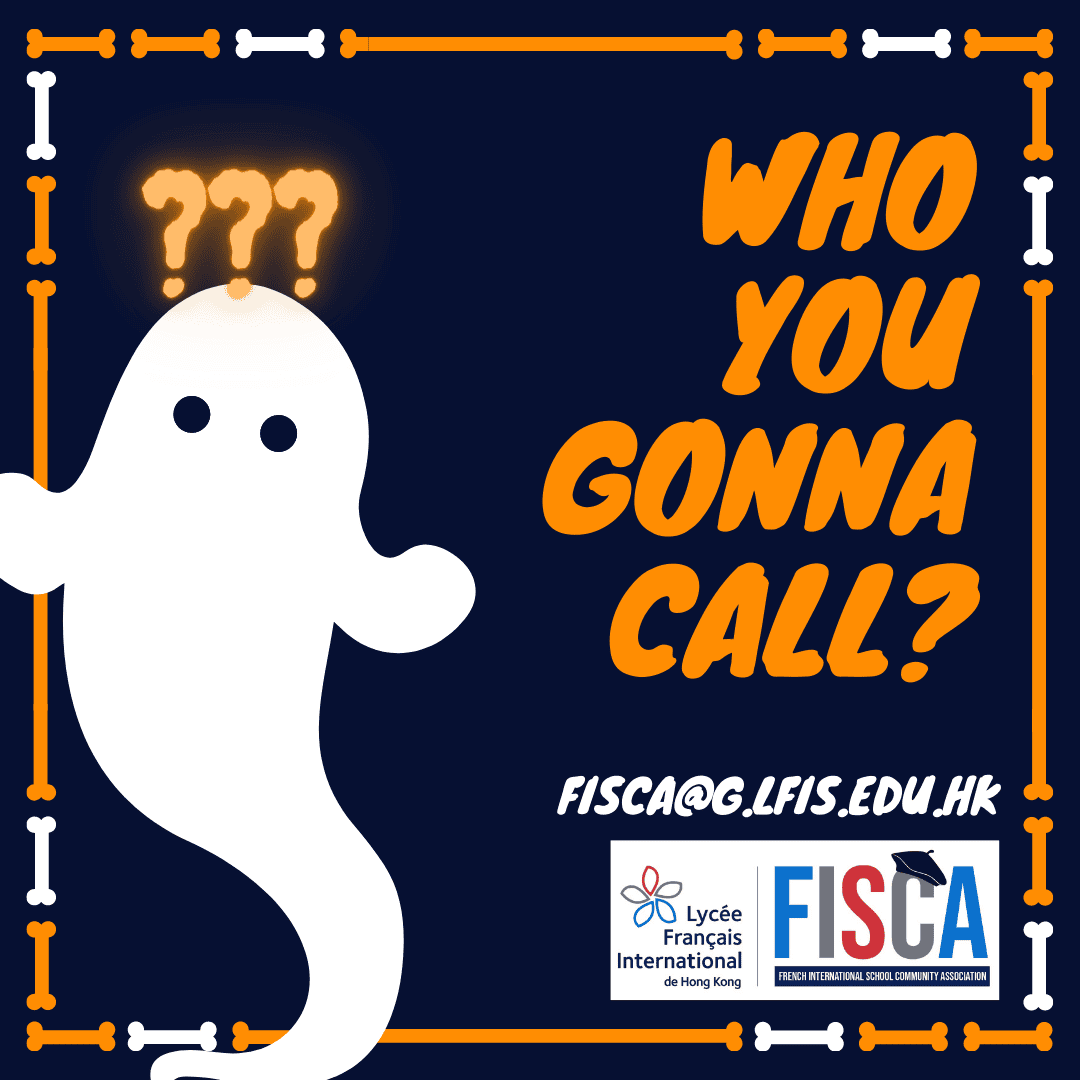 Hello FIS Community,
It's that time of year again; cold and flu season is upon us, and maybe this morning your child is sick and will need to rest at home. In the morning rush, you can't remember who you need to call or email. We have put together an easy list of who to reach out to at each campus:
CHAI WAN
JARDINE'S LOOKOUT
BLUE POOL ROAD
TSEUNG KWAN O
If you would like to be added to our mailing list or get to know more about our upcoming events and activities, please email us at
French International School Community Association
fisca@g.lfis.edu.hk
.
We would love to hear from you. 
SAVE THE DATE
Get ready for the first-ever FISCA Quiz Night! Come and join us on the 10th of December 2022. Stay tuned after the break for full details!
Caroline Schindler
FISCA Team Member